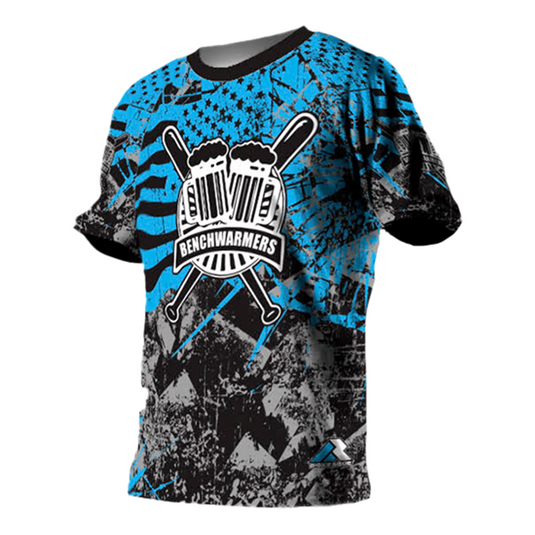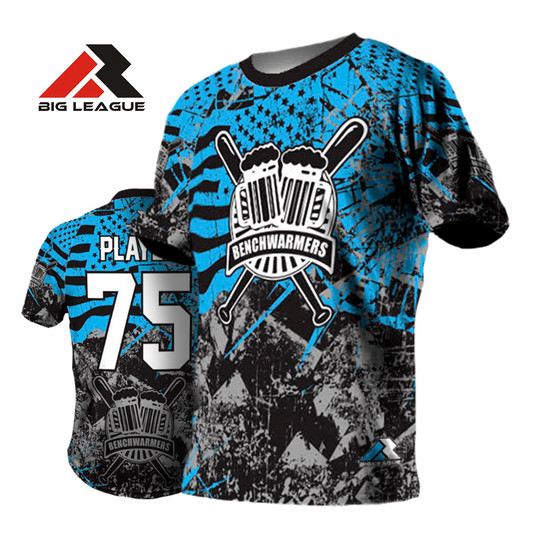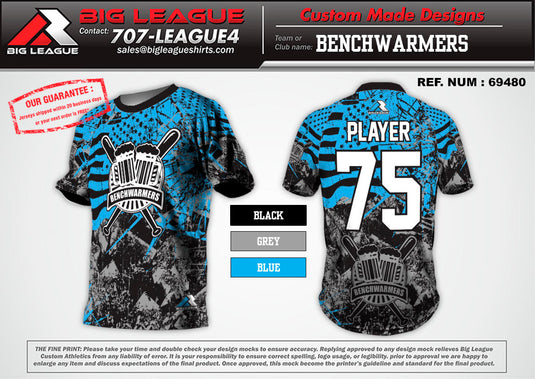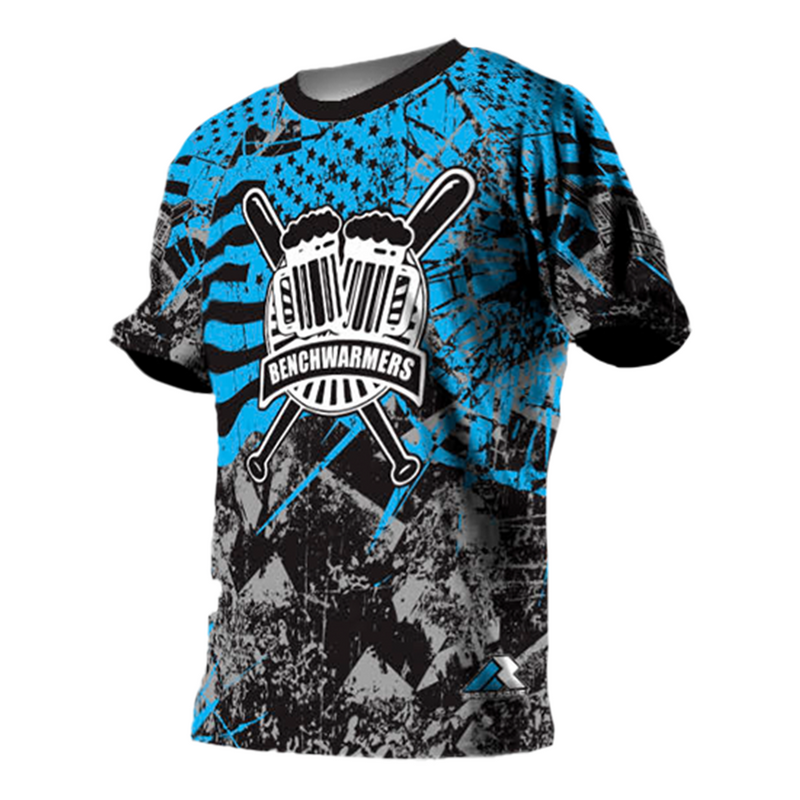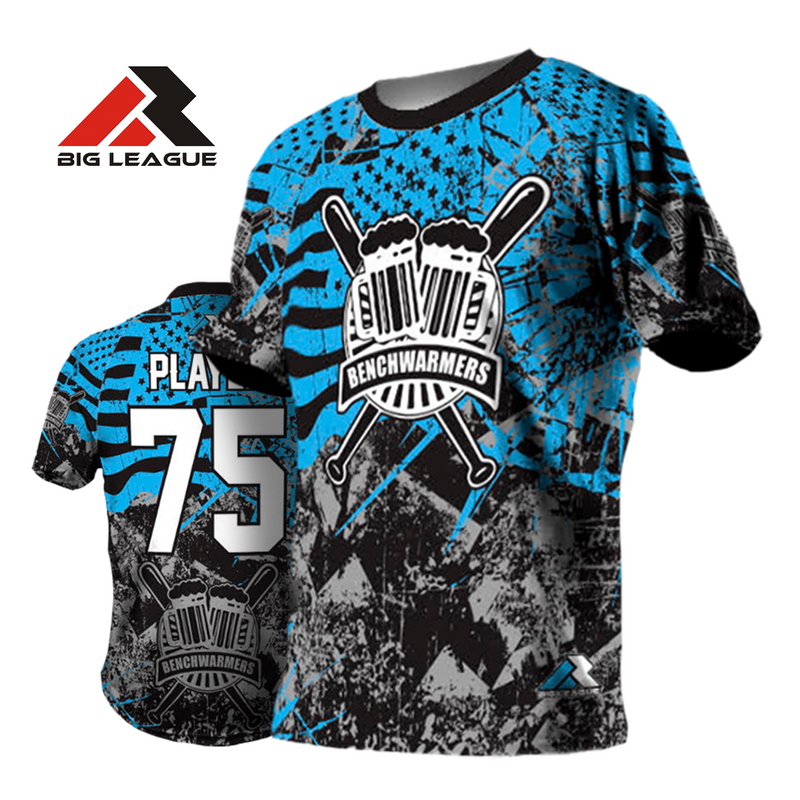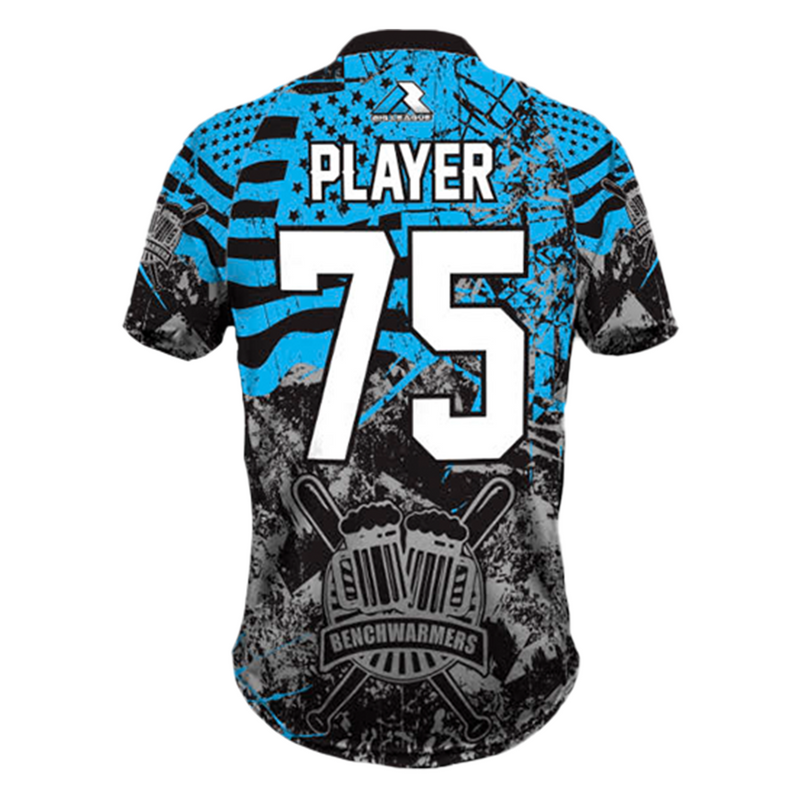 Love the shirts!!!
Just bought new shirts for our men's softball team, they came out awesome and the guys love them... BLS customer service is great and I highly recommend
My Scootch jersey
I love it enough to get the whole team jerseys too everyone was jealous of me
Coed slow pitch Softball
I ordered 13 benchwarmer jerseys for the team. The graphics are very detailed and look great. The graphics match regardless of if it is men's, women's, or size. Everything is scaled appropriately, without blurring or bleeding. The fabric is lightweight and very breathable. The sizing is bigger, which is stated when ordering, and accurately run a half size bigger.
The description for women's sizing versus men's sizing says that the sleeves are shorter and the waist is tapered. This is true, however not extreme. The sleeves on the women's jerseys are still quite long, resting about 4" above the elbow with your arm straight. (I was concerned they would be more of a cap sleeve, thankfully they were not.) The waist is tapered slightly (does not show like a fitted jersey, the taper is very minimal), showing a slightly curved hem versus the men's, which is straight across. The overall length is quite long, leaving plenty of fabric to tuck in, just in case you get the itch to slide. The material washes and dries well, this material does not shrink.
The time from initial order to shipped takes some time. I understand that it takes time to produce quality products, so I do not view it negatively. Just keep in mind when ordering for a season. Order 2-3 months before the start of your season.
The company is very responsive, so if you have any questions just reach out to them!
They are in California so keep that in mind when ordering. My order took about a week once fulfilled to get delivered.
Overall, this was a positive experience and will be using Big League Shirts for future teams both Adult slow pitch and Youth fast pitch jerseys!